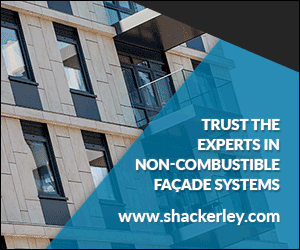 Chaired by Boris Johnson, the new corporate council met for the first time today as a new partnership with the government to steer the economic recovery from Covid-19 and future growth plans.
The Build Back Better Council is made up of 30 industry and business leaders representing industries from retail and hospitality to finance, science and technology.
Quinn is also supported by Arup's transportation manager Isabel Dedring and Landsec chairman Cressida Hogg, who represents the real estate sector.
At the first meeting, practically held today, the Prime Minister briefed leaders on the current situation in Covid-19, including the introduction of vaccines, as well as plans to rebuild the economy after the end of the crisis.
Council members will share their views on the economy, offer a commercial perspective on politics, and highlight barriers and solutions to economic recovery.
[mobile_mpu_a[mobile_mpu_a[mobile_mpu_a[mobile_mpu_a
The Prime Minister and Chancellor have committed the government to stimulate the economy with a one-off investment program in infrastructure, ushering in a green industrial revolution and allowing entrepreneurs to scale their businesses.
The Economic Council will meet quarterly, but additional meetings will be arranged with the Prime Minister and the Chancellor if necessary. Each member is appointed to the council for a term of 12 months.
It will complement the broad spectrum of engagements with companies, corporate representatives groups and trade unions across government.
Restore better councilors