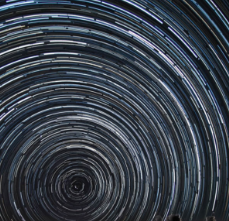 Larsen & Toubro's (L&T) power transmission and distribution business has won large transmission line orders in Bangladesh.
According to the contract, the company is responsible for the turnkey planning, delivery, installation, testing and commissioning of high-voltage transmission lines.
Madhava Das, senior executive vice president and full-time director of L&T Utilities, said, "As Bangladesh seeks universal power access this year, improving power transmission capacity will improve the reliability and efficiency of the country's network and facilitate the integrated development of its network capital and the economic growth centers.
"These projects will also strengthen cross-border electricity trading. The recent successes strengthen the leadership of our business for EPC projects in the areas of power transmission, distribution and renewable energies in the region. "
Bangladesh has initiated a program to minimize infrastructure deficiencies and upgrade its power system to meet the growing demand for electricity in emerging load centers and in the greater Dhaka area.
Numerous programs have also been launched, including the construction of the country's first nuclear power plant.
Last September, L & T's power transmission and distribution business won an order for a major project in India.
The contract concerned the turnkey installation of three 400 kV substations and transmission lines in Telangana as well as reactors and associated field extensions at the substations with more than 170 km of 400 kV transmission lines.
In Northern India, L&T also received an order from Aerial Bunched Cables to replace bare conductors as well as additional orders from ongoing transmission line projects.
Thematic reports
Are you concerned about the pace of innovation in your industry?
In GlobalData's TMT Themes 2021 report, you'll find out everything you need to know about disruptive tech topics and which companies are best placed to digitally transform your business.
Find out more
Related companies