With the new smart contracts, the old method of carefully collecting weather data to explain challenges and delays in project programs has ended.
A new system was tested on several projects from Dawlish Sea Wall to Stubbington Bypass and an HS2-enabled factory site. It has provided simultaneous real-time local weather data to both contractors and customers to determine "1 in 10 compensable weather events" used in standard contracts such as the NEC.
During the project, five claims for damages were raised at four study sites, with the largest claim amounting to 21 weeks.
UK-based startup EHAB developed the Weather Ledger solution, which collects data in real time and instantly triggers various notifications for extremes.
Both contractors are testing the system separately on projects as part of a trial funded by the government research and development agency Innovate UK.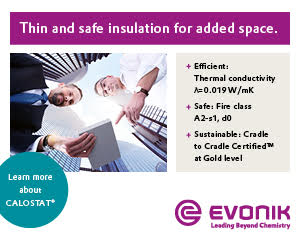 The smart contracts that have been put in place behind the surveillance system are hailed as a time and money saver and allow a complete reduction in the cost of weather risk through more effective risk sharing.
According to EHAB, rainy days increase by 17% and the risk of flooding has increased by 20-90% across the UK.
The system's developers are also investigating how customers and contractors can take advantage of the fine weather more effectively.

An EHAB spokesperson said, "This pay-as-you-go weather risk distribution could save the customer money upfront and help contractors offer a more competitive price, while at the same time providing clear cost parameters.
"We are also in talks with large insurers who could try to cover the disadvantages of the weather delay with a parametric insurance add-on to the smart contract.
"This could limit the overall weather risk of a project or portfolio. This could be an increasingly attractive proposition as the industry sees more of the downside of the climate crisis. "
Smart contract
It's smart because the software automatically gathers the weather data gathered by on-site weather stations, calculates the values, and then legally notifies both parties when an event has actually occurred.
It is a contract as both parties agree that they will move the management and operation of that particular part of the contract to the EHAB Weather Book.