Construction of a major industrial and logistics project valued at $ 1 billion is due to begin in West Sydney.
The YARDS district in Kemps Creek promises to be a benchmark for Australian industrial development and cement the region as a major distribution hub in New South Wales.
The project is expected to create more than 3,500 jobs during construction and after completion, and help meet the NSW government's growth goals in the area and the creation of the 30-minute city.
"This large industrial and logistics community is an important investment in the future of West Sydney and it is fantastic to see construction get started," said Stuart Ayres, Minister for Labor, Tourism and West Sydney.
"It will create thousands of jobs, create important new social infrastructure for the region and ultimately make the region a major distribution hub for New South Wales."
Strategically located on the corner of Mamre Road and the future Southern Link Road in the Western Sydney Aerotropolis, this premium development is Australia's premier industrial community. It is also one of the largest industrial developments in Sydney, stretching over 70 acres.
The YARDS will house around 400,000 square meters of sustainable storage and logistics facilities of the next generation, with a focus on creating a lively and healthy work environment for customers and their employees.
The district, built by Frasers Property Industrial, Aware Super and Altis Property Partners, will also provide vital social infrastructure for the area, including retail stores, public sports fields and food and drink options.
"The YARDS will be an important part of the new infrastructure for West Sydney," said Reini Otter, CEO of Frasers Property Industrial.
"With a world class design for industrial areas, it will play an important role in meeting the growing demand for warehouse and logistics space in the region as well as consumer demand that has accelerated since the beginning of the global COVID-19 pandemic.
"Next-generation industrial projects like The YARDS are essential for companies to continue to attract and retain top talent, achieve further efficiency gains and innovate for the future."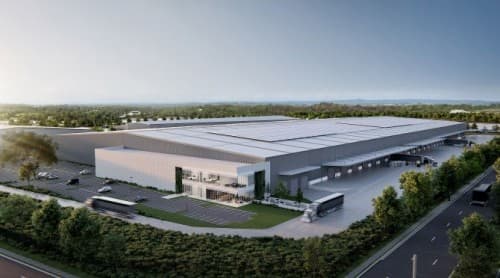 Industry-leading sustainability measures are offered, including on-site solar power generation, a rainwater collection and reuse system, and an extensive planting scheme with local and indigenous flora. All facilities aim for a 6-star Green Star rating from the Green Building Council of Australia.
The development will give a significant boost to the economy in West Sydney and become an important center of employment for the region.
"This market-leading project will change the face of industrial developments for the future," said Damian Graham, Aware Super's chief investment officer.
"This is not just a development for those businesses that will make it their home, but a development for the entire community providing facilities and services for all.
"The YARDS will change the face of this important growth region in West Sydney, provide critical infrastructure to support Sydney's second airport, and provide jobs and opportunities for decades to come."
The area has already attracted great commercial interest from large technology, light-weight manufacturing, storage and logistics companies.
The practical completion of Phase 1 of The YARDS is planned for early 2022.