Lisa Dromgoole: Steps Construction Companies Can Take to Reduce Material Shortages
Womble Bond Dickinson Managing Associate, Lisa DromgooleIn light of Brexit, construction companies can take steps to alleviate material shortages.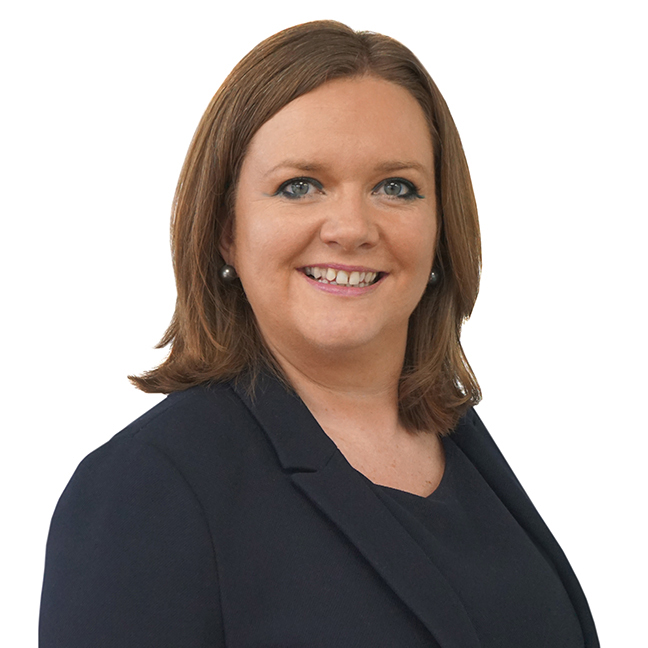 Lisa Dromgoole
The UK construction industry produces and uses an incredible amount of materials each year, producing around 2 billion bricks, over 70 million square feet of concrete blocks and 30 million square feet of roof tiles annually. However, in a year where the construction industry faced unprecedented challenges due to the COVID-19 pandemic and the Brexit process, there were bottlenecks in the supply of building materials, which can lead to significant delays and disruptions in construction projects.
A recent survey by the Federation of Master Builders (FMB) found that the critical problem for construction companies is rising material costs. The survey shows that nine out of ten builders are faced with rising costs and that there is a lack of materials such as wood, plaster and roof tiles. There are also specific concerns about the supply of white goods for home builders, sanitary ware, hardware, tools, natural stone and more.
Despite the enormous levels of production, the UK remains a net importer of materials: with around 60% of the imported materials used in UK construction projects coming from the EU and the congestion in UK ports already causing significant delays, it is no surprise the concerns are great. Even if there is now a quota-free and duty-free trade agreement with the EU, increased administrative costs and additional bureaucratic processes in the large ports could lead to disruptions in the short or medium term.
With margins already tight, this should have a significant impact.
In addition, COVID-related import delays, new operational procedures to maintain safety, and a flood of PPE materials that are reported to cause cargo blockages are just some of the problems that have resulted in some unloading times being extended by a few weeks to have.
The next 12 months are crucial for the sector as the import / export operations in our main ports are under scrutiny. How will this affect the availability and cost of materials after Brexit and what can the industry expect in the future? Ultimately, what can you do to prepare your company as well as possible?
It is important not to panic. The best approach, in the face of this changing environment, is to do a full assessment of your business and take action to improve readiness for different outcomes.
Here are some of the key areas construction company managers should focus on:
Stay up to date
Make it a part of your daily routine to keep abreast of government policies and make any necessary changes regarding the import of goods as soon as possible. It is inevitable that the construction industry will face problems in 2021. It is therefore important to think ahead, identify and manage the risks.
Reevaluate work
Take the time to understand how changes can affect current or future projects in terms of cash flow, project timeframe, quality, profit margins, and contracts. It makes sense to reassess the likely amount of work and adjust your budget as things become clearer. Remember to also check your customers' vulnerability to an economic slump. That way, when the situation returns to normal, you can set your business up for success.
Review your pool of subcontractors
Review your supplier pool and see if you might need alternative or additional suppliers. Ask yourself how your subcontractors are coping financially with last year's challenges.
Diversify your supply chain
The sector has a long and fragmented, low-margin supply chain and has been part of the economy that has likely been swift and badly hit by the pandemic. The factory shutdown during the initial lockdown and storage of materials created a backlog. However, given the recovery, it is in the interests of all industries to help stabilize the UK supply chain and ensure your projects run as smoothly as possible. It is everyone's responsibility to ensure that supply chains are managed and that the UK maintains industry expertise and credibility.
Reach out to and work with your supply chain to understand the viability of the terms of the contract and assess the need to renegotiate.
Gather as much data as you can to create a supplier dashboard with UK suppliers and imported materials. Continuously investigate possible disruptions and risks and assess how your project controls, risk management and governance processes can deal with changes to suppliers.
Think about weaknesses in your supply chain and how they can affect you financially and legally. When doing this, consider cash flow, loan repayment, terms and contracts. How can you overcome or mitigate disruptions caused by any of these problems?
Work with suppliers to agree fair payment terms to ensure UK supply chain sustainability and future proof requirements.