McGill acquires The McDougall Group and wins two housing deals
Building services and construction companies McGill has acquired specialized asset and facility management business The McDougall group as it also celebrates the award of two new contracts.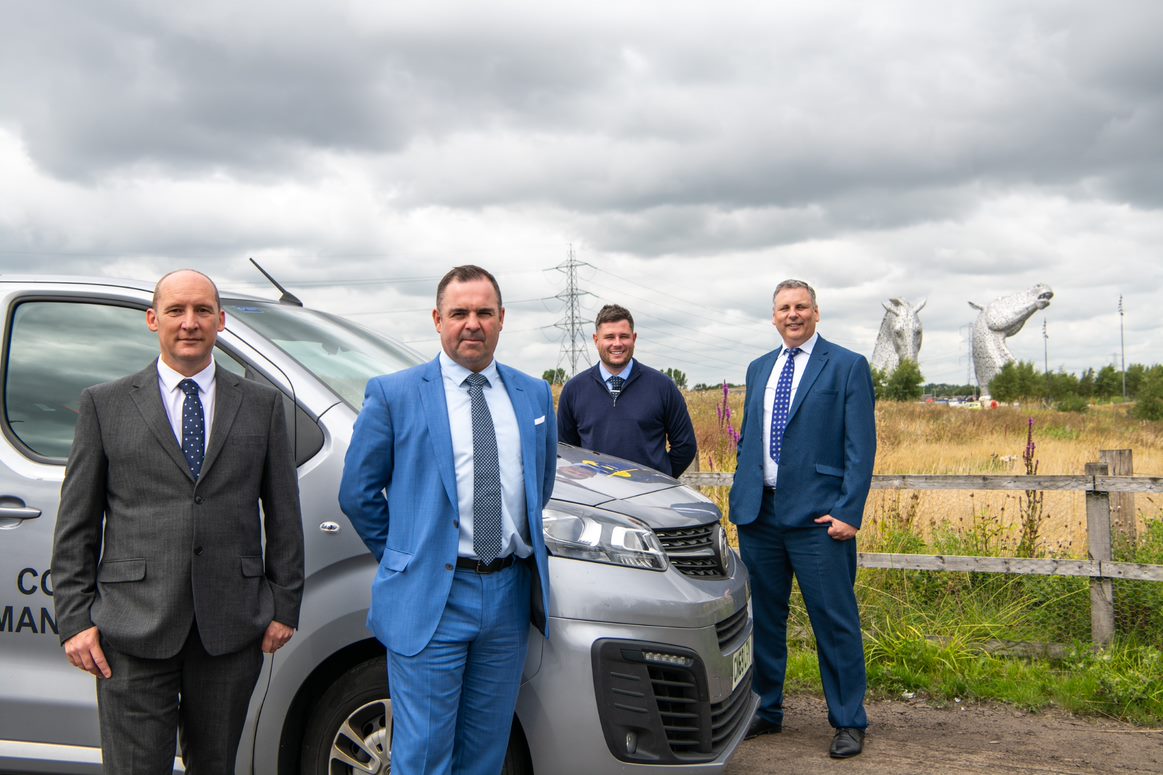 (from left) Errol Lawrie, General Manager, McGill; Graeme Carling, CEO, United Capital; David Kennedy, The McDougall Group and David Robbie, MD, The McDougall Group
Housing Association Specialist The McDougall Group supplies over 20,000 households and tenants from its three offices in the Central Belt.
The acquisition extends the reach of McGill, headquartered in Dundee, and envisages that all 65 highly qualified employees remain in their positions and provide the company with sought-after workforce.
McGill executive director Errol Lawrie said: "Today is a great day not only for McGill but also for the McDougall Group as we join forces to strengthen our position as one of the top contractors in Scotland. Completing this acquisition, the first in McGill's forty year history, is incredible and shows our ambitions for the company. I would like to thank the team at United Capital, our parent company, for helping us run this deal.
"We have shown rapid but sustained growth over the past 12 months and continue to win contracts across the country. This acquisition is strategic in that it complements our existing broad range of services and expands our geographic reach. I would like to take the opportunity to welcome our new colleagues to this exciting time. "
David Robbie, General Manager of the McDougall Group, said, "McGill is a well respected name in the industry and we have been impressed with how the business has developed over the years. Joining a company like McGill will support the future of our team and allow us to continue providing exceptional service to the social housing market across Scotland. "
Graeme Carling, CEO of McGill's parent company United Capital, added, "This is a great move for McGill who have continued their steady growth over the past 18 months. United Capital is committed to supporting our group companies and we are proud to help Errol and his team acquire such a quality company. I warmly welcome the McDougall Group team. "
The announcement comes when McGill won a £ 10.8 million framework contract to replace kitchens and bathrooms with a consortium of housing associations in northeast Scotland, following a public tender process.
The contract, a joint procurement effort by Angus, Castle hill, Langstan and Osprey Housing Associations, McGill will complete a scheduled kitchen and bathroom replacement program over the next four years.
It also expands the relationship the company has with both Castlehill and the Langstane Housing Association, for which McGill worked for several years.
MD Errol Lawrie said, "McGill continues to have a great year and has already signed several new multi-million pound contracts. Our teams are very experienced in this type of work and I look forward to getting started and doing a great job for the four housing associations involved. "
McGill Commercial Director, Douglas Smith, added: "I am very excited about this assignment and I fully appreciate our team. From our valuation and business development team to the people who build our reputation in the industry, everyone can be proud of it. We look forward to building on our longstanding relationships with the housing associations and continuing our business growth.
"We will be hiring a few people to help with this and other existing contracts. It's always good to expand the team and we will rely on the local talent pool to do so. "
Elsewhere, McGill also received an ongoing multi-trade contract to renovate empty properties from a new client Falkirk Council.
The deal, which will see McGills Trades Division redevelop hundreds of vacant properties owned by Falkirk Council, will be valued at up to £ 900,000 per year.