A year ago, gates started swinging on construction sites across the country as governments rushed to contain the surge in COVID-19 cases. Hundreds of thousands of employees have been laid off from work on temporary halts on many projects, particularly in Ontario and Quebec. 12 months later, the pandemic is far from over, but construction projects have resumed – or never stopped entirely – and the industry's labor supply is nearing its early 2020 highs.
According to BuildForce Canada's latest annual report, Canada's construction industry is expected to continue to recover this year as the recovery takes hold. Looking ahead, growth is forecast for the 2020s, although the recalcitrant labor shortage will put productivity at risk.
"Canada's construction prospects for 2021 are good and will extend well into the middle of the decade thanks to growth in the residential and non-residential sectors," said Bill Ferreira, Executive Director of BuildForce, in a press release. "And while we forecast a slowdown in growth in the later years of our forecast period, we still expect the industry to be challenged to recruit more than 309,000 new workers to replace retirees and keep pace with demand."
As in other sectors of the economy, the pace of recovery in the construction of COVID-19 is being determined in part by vaccine rollouts, business confidence and global demand for Canadian exports, the research organization found in its latest report.
THE CONTINUOUS WORK CHALLENGE
With a significant amount of work being done in transit, healthcare and civil projects, non-residential construction is expected to take the lead in overall industry growth between 2021 and 2023, with a determined short-term recovery. BuildForce predicts that demand for non-residential workers will increase by nearly 40,000 workers by 2025, before largely flattening out by 2030, adding another 5,000 workers.
On the residential side of business, low lending rates and renewed immigration will lead to a "moderate" upward cycle in new residential construction by 2024. The renovation work is expected to grow steadily in the 2020s. Overall, the number of employees in residential construction will increase by a little more than 20,000 by 2030, according to BuildForce.
In both sectors, Canadian construction workers are expected to grow by 64,900 by 2030, six percent more than in 2020.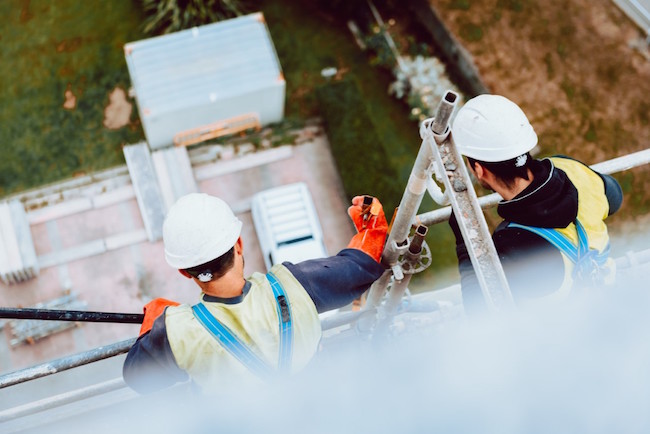 The modest growth and imminent retirement of a large group of workers will challenge the industry to attract and retain employees. Around 22 percent of the industry's workforce, or 259,100 workers, is expected to retire over the next decade. Based on previous trends, 228,100 newcomers are expected to wear hard hats, leaving a potential gap of 31,000 workers, says BuildForce. Coupled with the growth in demand, the industry could employ up to 81,000 people by 2030.
At both organizational and corporate levels, the construction industry has focused in recent years on improving its image to encourage recruitment, especially among women and underrepresented groups. According to BuildForce, it will be necessary to continue these initiatives and make further training and development commitments to meet the industry's long-term labor needs.
KEY TAKEAWAYS BY REGION
Alberta
Public spending, pipeline and petrochemical works will support Alberta's construction industry for the next two years before seeing moderate growth in 2023 according to BuildForce projects. Renewed spending on oil and gas, as well as housing, will drive demand for labor by 2026. Over the next 10 years, the province's construction labor market is projected to grow 19,100 jobs, or 11 percent, while 40,400 veterans are expected to retire.
British Columbia
A return to growth in most industry segments will lead to job growth in British Columbia over the next three years. Around 12,500 additional workers will be needed by 2024. Although current non-residential work is expected to peak in 2022, the sector is expected to expand again by 2027, around 41,000 employees, or 22 percent of the industry's workforce, are expected to retire by 2030, despite the need for new labor by 17,800 jobs increases.
Manitoba
Construction employment is expected to decline over the next few years as several key jobs – most notably the Keeyask hydropower project – are completed. The labor force in the province is expected to change little over the next 10 years. However, with around 20 percent of the current workforce retiring by 2030, retention and recruitment remain critical.
New Brunswick
A sustained surge in immigration is expected to keep the New Brunswick construction market stable through 2020, with new residential work projected to offset losses on the non-residential side. While employment levels will remain relatively unchanged, pensions add up quickly. 6,950 workers, or 28 percent of the industry, are expected to get rid of their steel toes for good by 2030. Taking into account the expected new entrants, the province will see a job gap of 2,300 workers.
Newfoundland and Labrador
2020 has been a difficult time for the NL workforce and the next few years are not expected to improve. Significant declines in the non-residential sector will more than make up for gains in housing construction through 2025. Relative stability is expected thereafter, but BuildForce predicts 1,000 fewer construction jobs by 2030. Still, 4,600 retirements exceed the expected 2,550 new entrants in the industry by 2030.
Nova Scotia
Activities in both residential and non-residential will drive growth between 2021 and 2023, with employment in construction increasing by around 10 percent, or 2,600 workers. Although labor demand will remain high through 2026, it is expected to decline over the last few years of the decade. Around 8,700 construction workers in the province are expected to retire by 8.30 p.m.
Ontario
Infrastructure, as well as institutional, commercial and industrial projects, will continue to peak growth in the Ontario construction market by 2026. The 10-year growth in labor demand is 5.7 percent or 23,500 employees. To keep pace with significant growth and to retire 92,500 by 2030, the labor market needs to recruit 116,200 workers over the next decade.
Prince Edward Island
Driven by a "glowing" residential real estate market, PEI construction workers are expected to remain at record levels through next year. Although growth is expected to continue through the middle of the decade, activity is expected to pull back from a peak by 2026, resulting in an overall decline in the workforce. 1,500 expected retirements are offset by incoming workers and a slightly lower demand for workers.
Quebec
Strong public investment and activity in the broader non-residential market will boost the Quebec labor market by 2024, resulting in the hiring of nearly 12,000 workers. However, there will be a moderate decline in activity later in the decade, so employment in the province's construction industry will be only marginally higher through 2030. With the retirement of 46,800 employees, 22 percent of the workforce has exceeded the expected hiring of 38,600 newcomers.
Saskatchewan
Housing construction begins and new institutional projects will rebound this year as the province's labor market recovers from a weak 2020. Despite a 10 percent increase in labor demand from now to 2023, the Saskatchewan construction labor market will only be modestly larger by 2030 than it is today. 8,700 workers are expected to retire over the next decade.
Access the full BuildForce Canada 2021-2030 Report on Construction and Maintenance Looking to the Future here.