RAN Cape Inscription Built by Austal for the RAN Cape-class patrol boat.
May 22, 2021
Austal is widely known as a manufacturer of aluminum hulled patrol boats, but it is less known that WA's shipbuilder also builds steel hulled ships and operates two shipyards in Perth, others in the Philippines and Vietnam, and the fifth largest shipyard in the US.
Austal is also the only top non-US company currently building ships for the US Navy, with its Independence-class coastal combat vessels (LCS) and Spearhead-class rapid expedition transport programs.
The company currently has two major shipbuilding programs underway in Australia, namely the construction of Guardian-class patrol boats for 12 Pacific states and Timor Leste. and "upgraded" Cape-class patrol boats for the RAN.
The Guardian-class program is building 21 ships as part of Defense's SEA 3036 project to replace the older Pacific-class patrol boat built between 1985 and 1995.
The ships are donated by Australia as part of the Commonwealth's Pacific Maritime Security Program (PMSP), and the 38.5-meter steel-hulled ships incorporate lessons from the original Pacific patrol boat program.
The current program started in 2016 and deliveries at a three-month drum beat set at that time continued as planned. The first boat was delivered in 2018 and the 10th handed over in May.
"The boats were well received and represent a change for the operators in terms of quality of life and performance," explains Matt Klingberg, program manager for defense acquisitions at Austal.
"Our mantra was that the Guardian class should be robust and inexpensive to own, operate and maintain. Based on operator feedback, we've come a long way to make this happen."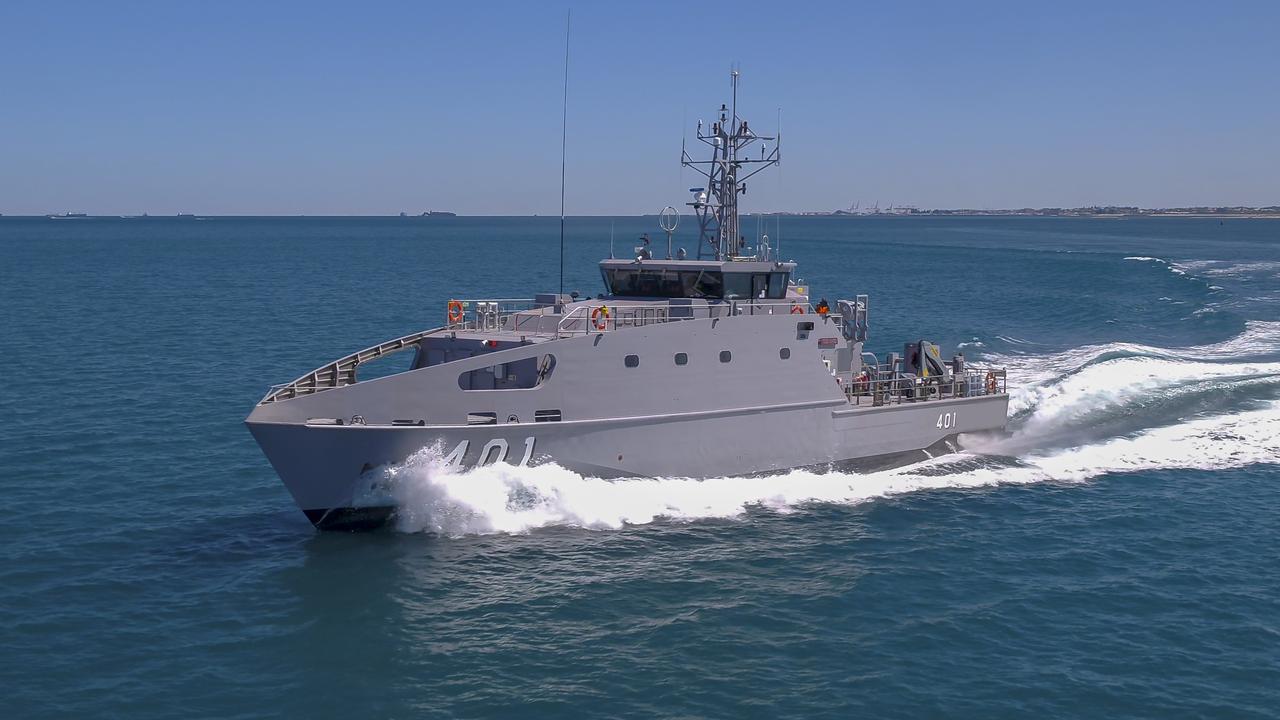 Austal's Guardian-class patrol boat
To build the boats, Austal acquired a disused steel mill about 10 km from Henderson, which was previously used to support the mining industry, and turned it into a world-class shipbuilding facility that now employs around 200 people.
Austal had previously built eight 58-meter Cape Lass patrol boats for the Australian Border Force at its Henderson plant. Another two were delivered to the Royal Australian Navy in 2017.
In response to an unsolicited proposal from Austal in 2020, the Navy decided to cancel a planned "life-of-type" upgrade of its aging Armidale-class patrol boat fleet and to acquire six new patrol boats with an evolved Cape-class design, which are referred to as "E" -Cap ".
The new ships are being built under a $ 324 million contract. This is the largest single Australian defense contract in Austal history.
The ships are part of the Commonwealth's ongoing shipbuilding plan and allow some older Armidale-class patrol boats to retire earlier than planned.
The new ships incorporate lessons from the original Cape-class design and will be delivered to the RAN between 2021 and 2023.
One of the key changes is increasing the crew size from 22 to 32 to reduce the risk of transitioning to the larger Arafura-class offshore patrol vessel (OPV).
According to Matt Klingberg, the initiative is an example of a "win-win" outcome for all parties, jeopardizing the Navy's required days at sea, reducing Armidale defense costs, and directing 400 employees for at least three years employed at Henderson.
"The first patrol boat is just taking shape and we already have four further developed capes in different construction phases," says Klingberg.
Austal has also achieved export success with the Cape class, signing a contract for two boats for Trinidad and Tobago in 2019, both of which were delivered in May of this year.
In 2018 the company was announced by the Philippine government as the preferred shipbuilder for the construction of six 80-meter OPVs, a further development of the Cape design, at its shipyard in Balamban, Cebu.