Jessica Arett
Associate
Sherman & Howard
Jessica Arett is an associate in the firm's Litigation Practice Group. Using strategic thinking, she turns complex situations into a solution. Jessica's decisions in her practice are based on the best interests of the client as well as the integrity of the profession. She supports her clients at every stage of the case in order to achieve a desirable outcome. Jessica is certified as an Information Privacy Professional by the IAPP (USA). Prior to joining Sherman & Howard, Jessica served as the Justice Clerk Richard Gabriel for the Colorado Supreme Court.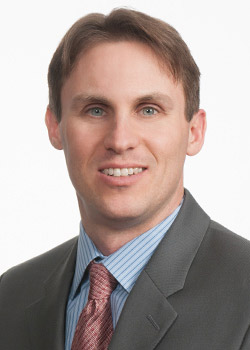 Tamir Goldstein
member
Sherman & Howard
Tamir Goldstein offers clients practical advice, in-depth analysis and innovative representation. Tamir is a member of Sherman & Howard's Litigation, Trials & Appeals group. He has successfully initiated and defended litigation and arbitration in a dozen states with far-reaching success for corporations and individuals across Colorado and coast to coast. Tamir has tried dozens of cases and has particular experience in cases and advising clients in the construction, real estate, financial services, healthcare, oil and gas, intellectual property, partnership or corporate litigation sectors.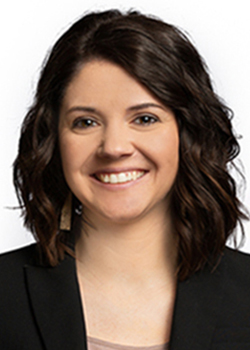 Mary Sue Greenleaf
Associate
Sherman & Howard
Mary Sue Greenleaf's practice focuses on construction, commercial, real estate and insurance disputes. Mary Sue works with general contractors, subcontractors, and property owners to handle litigation and other potential challenges in the construction process. From the start of the project through financing to construction, she advises, negotiates and drafts contracts and agreements that support the strategic business goals of her customers. Mary Sue uses her litigation experience to resolve issues as quickly and efficiently as possible. She has represented clients in a variety of commercial and civil litigation in both state and federal courts, including contract disputes, insurance disputes, and construction disputes involving construction defects, payment disputes, mechanic liens and payment bond claims, and other related issues. When Mary Sue is not a lawyer, she is an active member of numerous professional and community organizations. She is deeply involved in the Colorado Women's Bar Association and led the Boulder Chapter. She is also active on the American Bar Association's Construction Industry Forum.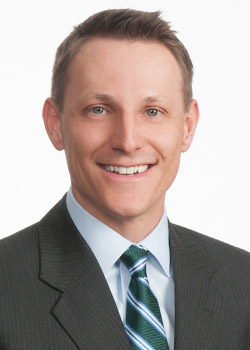 Christian Hendrickson
member
Sherman & Howard
Christian Hendrickson is a litigator focused on commercial contract, banking and financial disputes, tort claims, and construction, business and real estate issues. He has served in state and federal courts and regulatory proceedings, primarily in Colorado, as well as in arbitration across the country. Christian's extensive litigation practice enables him to view disputes from different perspectives and to promote efficient, effective and, if necessary, early settlement.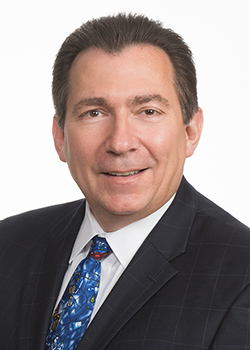 Stephen Hess
member
Sherman & Howard
Stephen Hess is a member of the Sherman & Howard Construction Practice Group. His construction and real estate practice focuses on construction and real estate contracts as well as litigation related to construction and real estate disputes in court and appeals courts, administrative courts and arbitration tribunals. Stephen also acts as a general outside consultant for a number of construction and real estate companies including developers, general contractors, design professionals and large subcontractors.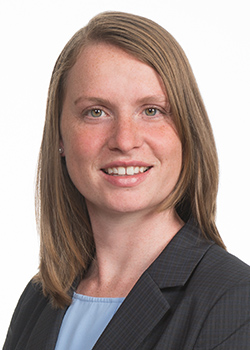 Beth Ann Lennon
member
Sherman & Howard
Beth Ann Lennon advises Colorado employers and national companies on all aspects of their labor law requirements, from drafting policies and contracts to providing advice and representation in government actions or litigation in state or federal courts. She takes a proactive approach to exercising the right and is focused on getting the best possible results for her clients. Beth Ann uses alternative dispute resolution tools such as mediation and arbitration or seeks early resolution through filing practice and has successfully received early and low-cost layoffs for her clients. Beth Ann guides employers through the complex patchwork of labor laws or defends them in court. She takes a real and practical approach to help employers manage their legal risks. Beth Ann is active in professional and civic organizations that promote equality and fairness, including women's initiatives and LBGTQ rights. She is a founding member of the Young Lawyers Division of the Colorado Lawyers Committee and co-chairs the Hate Crimes Education Committee. She is also a regular blogger on cutting-edge issues related to state and state labor law issues. Prior to joining the company, Beth Ann worked for the Honorable Paul Olson in Anchorage, Alaska for two years.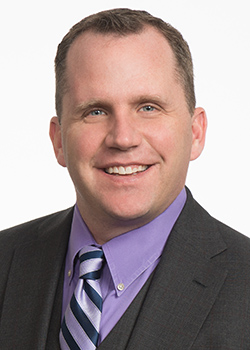 Pat Miller
member
Sherman & Howard
Patrick "Pat" Miller has nearly two decades of experience helping companies develop and implement health and safety at work policies and programs, with a particular focus on OSHA and MSHA guidelines. Pat is a seasoned practitioner who provides sophisticated advice to ensure federal and state safety compliance. Pat represents a large number of clients, including well-known clients from many industries, and is one of the most respected lawyers for the OSHA in Colorado. Clients rely on Pat as a trusted advisor when catastrophic events or deaths occur in the workplace. He's incredibly fast, responsive, and able to coordinate accident investigations, including emergency response, crisis communication / public relations, OSHA / Mine Safety and Health Administration (MSHA) investigations, and insurance coverage concerns. Pat brings value-added insights to representing employers in handling these matters. Pat also defends companies in litigation before the Federal Commission for Occupational Safety and Health Protection, the Federal Commission for Safety and Health Protection at Mines, and many state labor protection agencies. During his career, Pat has conducted dozens of occupational health and safety accident-related investigations and represented clients on dozens more cases before the Occupational Health and Safety Commission and government decision-making bodies. In addition, Pat has extensive experience advancing employer retaliation claims under numerous federal and state laws.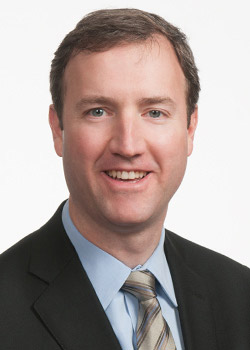 Jay Sturhahn
member
Sherman & Howard
Jerome "Jay" Sturhahn, member of the Litigation, Trials & Appeals practice group, regularly represents clients before federal and regional courts in the USA and internationally. He handles a wide variety of matters for companies, foundations and individuals and supports them in the formulation and implementation of legal strategies, be it in the context of legal proceedings, risk reduction or resolution. He represents clients in matters of corporate governance, the recovery of insurance, contractual disputes, construction law and securities disputes and has guided clients through internal investigations. Jay's customers include the largest power generation and transmission cooperative in the western United States. He represents the cooperative in all sorts of complex commercial disputes. Prior to joining Sherman & Howard, Jay worked for the Honorable James L. Ryan of the US Court of Appeals for the Sixth Circuit and was an attorney with Winston & Strawn in Chicago.